RE/MAX asked Instagrammers everywhere to show off their best decorating techniques during the 10 day RE/MAX Restage Challenge. The result was a collection of fabulous tips easy for designers of all skill levels to replicate. Check out the winning entries from Days 8-10 below. (Looking for more ideas? Here are the posts for Days 1-3 and Days 4-7).
Day 8: Decorative accents
When it comes to decorative accents, it's all in the details. This designer added some flavor to a grey couch and cream-colored coffee table with a beautiful patterned rug and pillows. For more inspiration on this topic, check out the RE/MAX "Interior Details" Mood Board on Pinterest.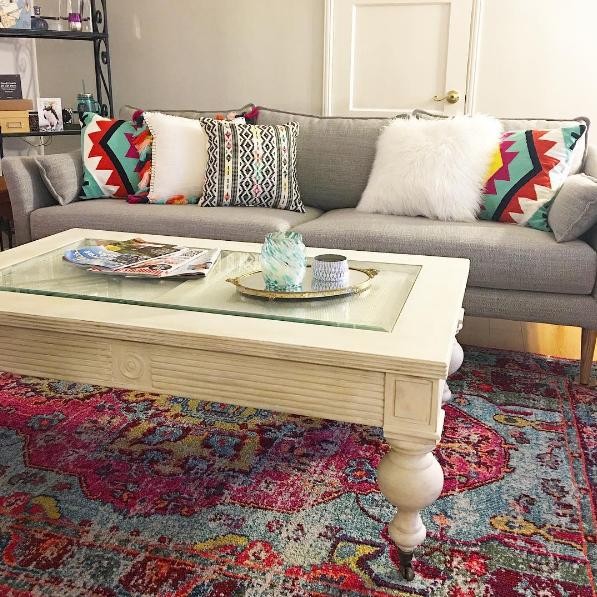 Day 9: First impressions

The foyer is the first thing that guests will see when entering your home, so make sure it's welcoming and creates an atmosphere consistent with the rest of your home. Day 9 winner @luv_to_decorate used a small table with flowers and chairs to add dimension and make her home more inviting.
Day 10: Drawing the Eye

The winning spot in the Day 10 challenge went to @onstageonline. In order to draw the eye in on to one part of the room, symmetry is a must. In the room below, the placement of the identical chairs helps to draw attention to the lovely fireplace and mantle.
Thank you to all of who submitted staging pictures! Find more great ideas in the posts for Days 1-3 and Days 4-7.
Ready to find out what you're beautifully decorated house might fetch on the market? Contact an experienced RE/MAX agent today.