World travel is just another day in the office for RE/MAX Vice President, Global Development (and professional jet-setter) Larry Oberly.
On May 11, he invited us along on his latest adventure in Brazil. It's incredible to see how far the influence of the RE/MAX brand reaches – and that the passion for helping homebuyers and sellers has no boundaries.
Here are the highlights of Larry's Twitter Takeover: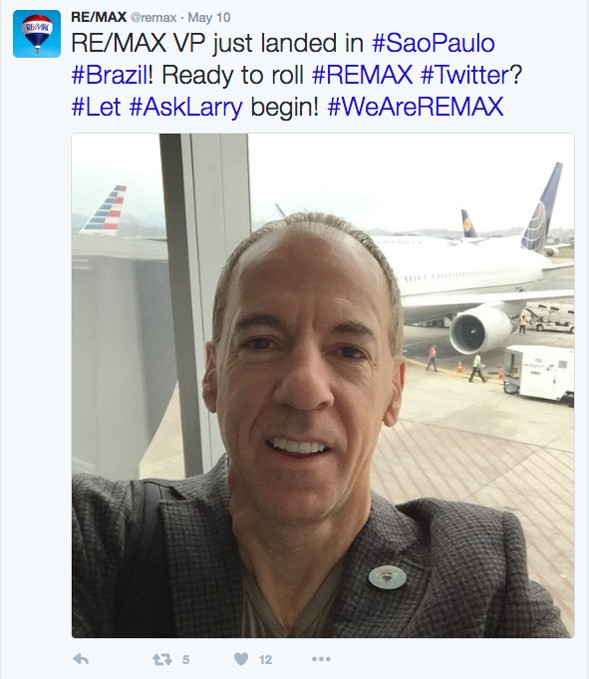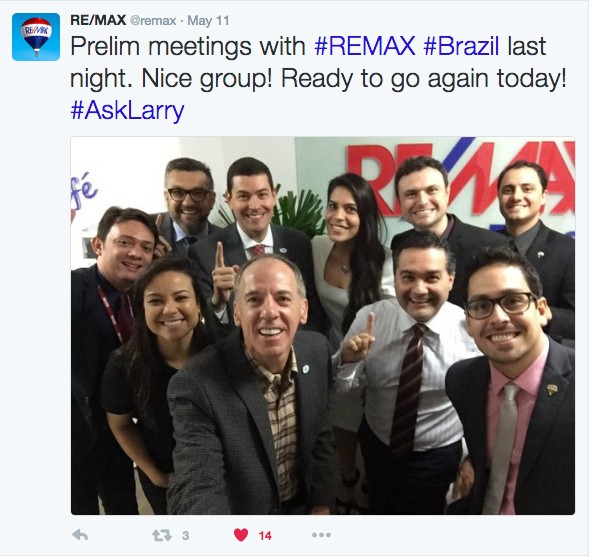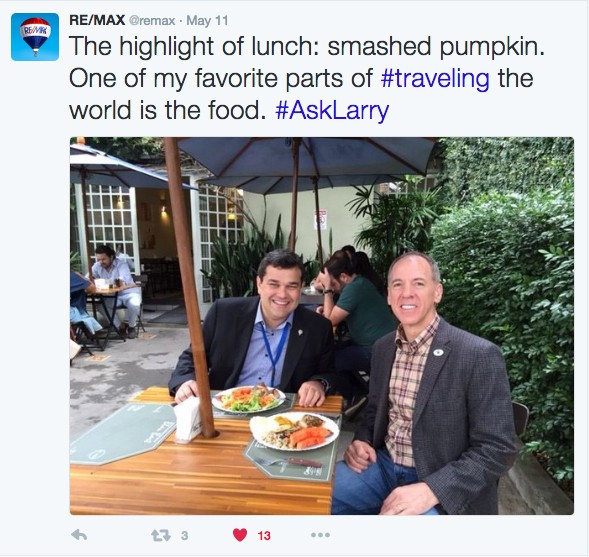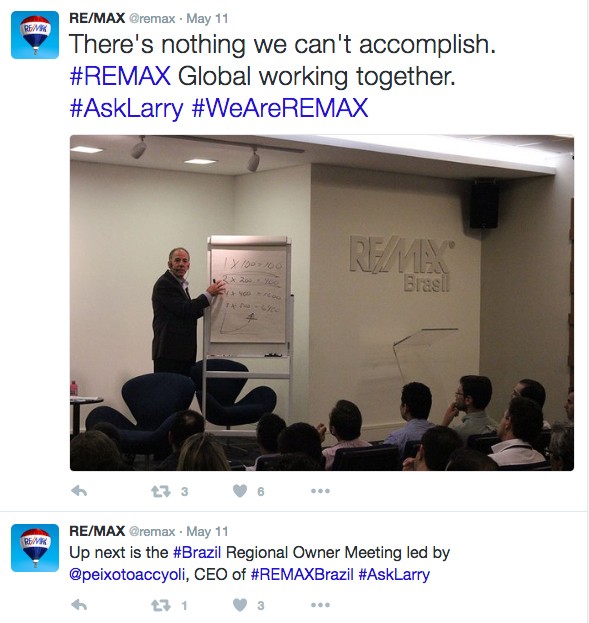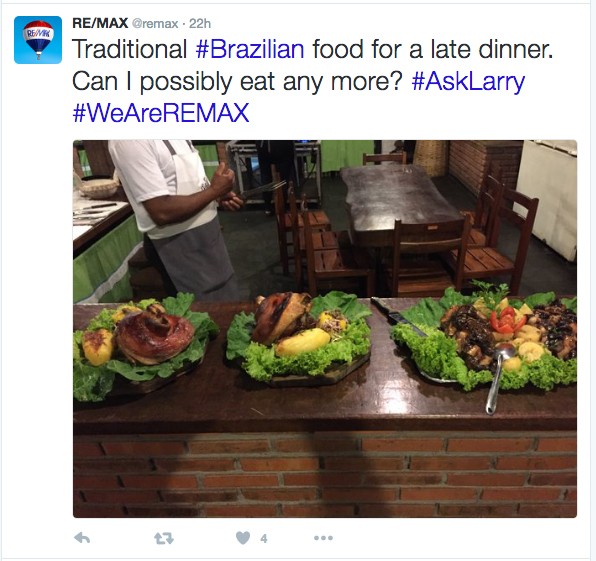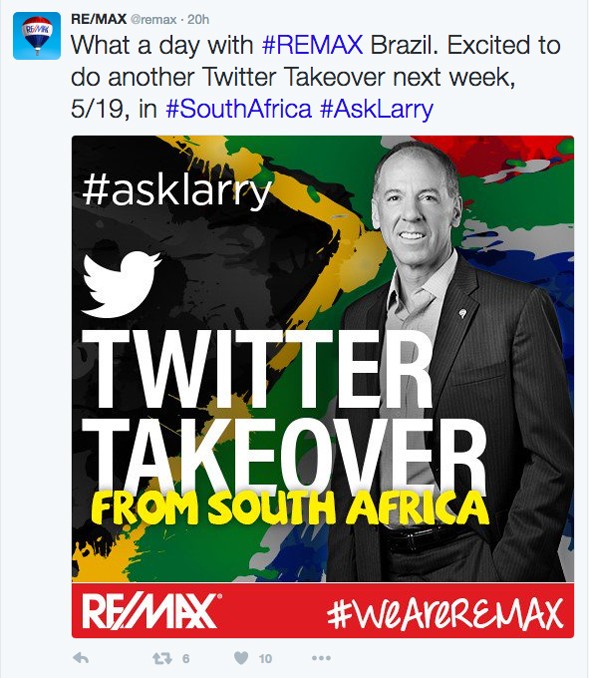 Larry will be live tweeting again on May 19 from South Africa – follow @remax on Twitter for more updates!